Strategischer Einkäufer (m/w/d) / Manager Purchasing (m/w/d)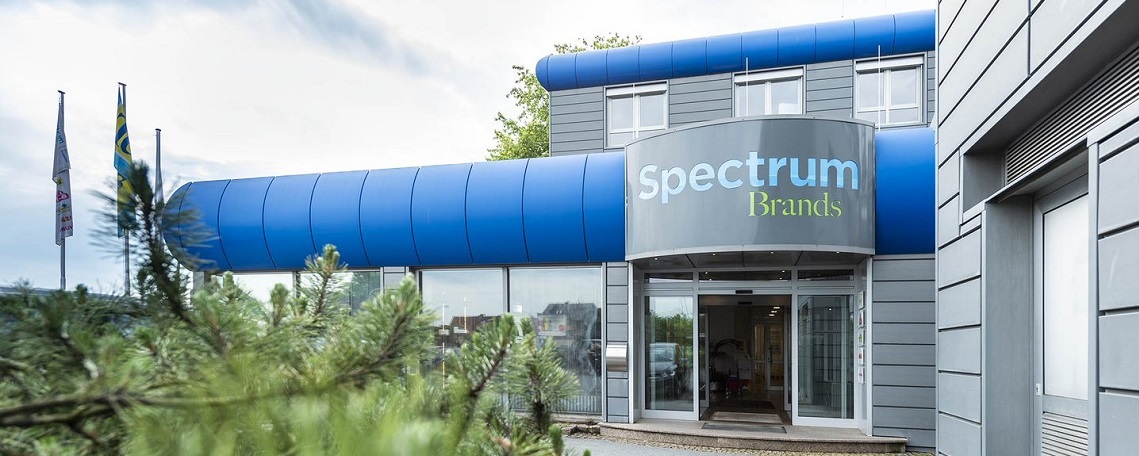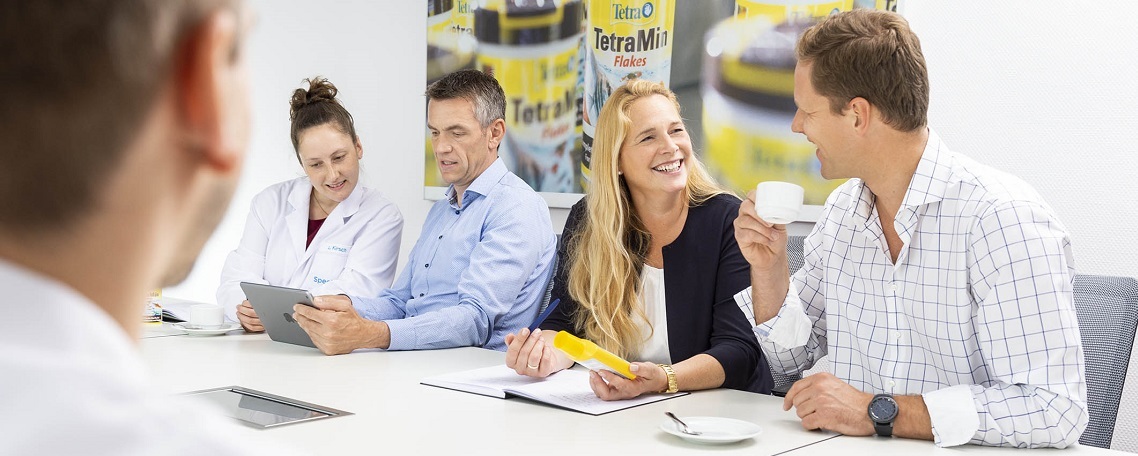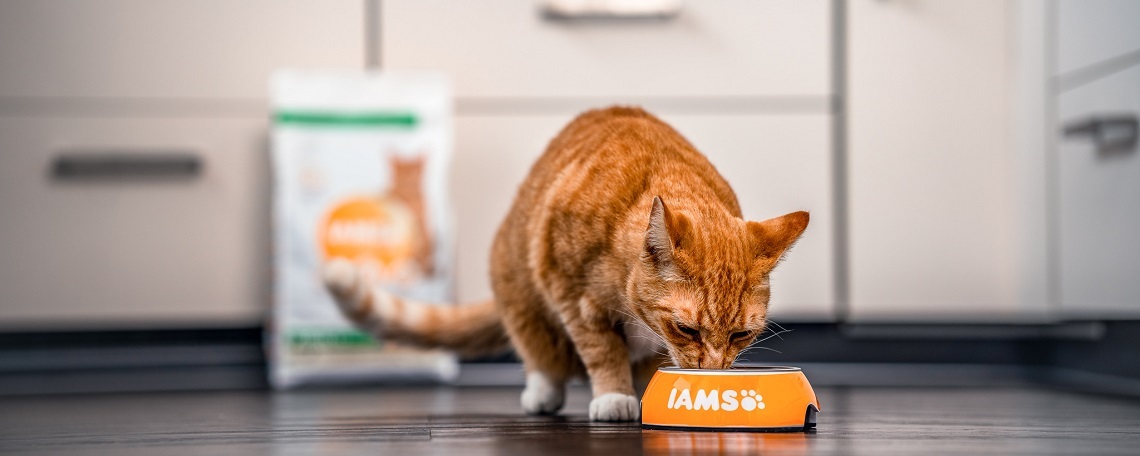 Karriere bei uns tierisch gut! / People make the difference!
TETRA ist ein er­folg­rei­ches und in­ter­na­tio­nal auf­ge­stell­tes Un­ter­neh­men mit Haupt­sitz in Melle. Als Welt­markt­füh­rer ent­wick­eln und ver­trei­ben wir seit 70 Jah­ren Pro­duk­te für die Aquaristik, da­run­ter Zier­fisch­fut­ter, Was­ser­pfle­ge- und Arz­nei­mit­tel für Fi­sche sowie Aquarium-Sets. Tetra ist da­rü­ber hin­aus einer der welt­weit be­deu­tends­ten An­bie­ter von Gar­ten­teich­pro­duk­ten. Seit 2005 ge­hört die Tetra GmbH zu Spectrum Brands Inc. Der US-amerikanische Konzern ist einer der führenden Anbieter u. a. von Rasier- und Körperpflegeprodukten, kleinen Haushaltsgeräten sowie Heimtierprodukten. Zum europäischen Heimtiergeschäft gehören neben Tetra die Marken 8in1, FURminator, IAMS und Eukanuba, DreamBone und SmartBones sowie Good Boy, Meowee!, Wildbird und Wafcol.  

Entfalten Sie am Standort Melle Ihr volles Potenzial als

Strategischer Einkäufer (m/w/d) 

TETRA is a successful international company with headquarters based in Melle, Germany. As a global market leader, we have been developing and marketing fishkeeping products, including fish food, water care and medication for fish and aquarium sets, for over 65 years. Tetra is also one of the world's top suppliers of garden pond products. Since 2005, Tetra GmbH has been part of the American group, Spectrum Brands Inc., one of the world's leading producers of consumer goods.The U.S. concern is one of the leading suppliers of shaving and body care products, small household appliances and pet products, among other things. In addition to Tetra, the European pet business includes the brands 8in1, FURminator, IAMS and Eukanuba, DreamBone and SmartBones, as well as Good Boy, Meowee!, Wildbird and Wafcol.

Realise your full potential as a

Manager Purchasing (m/w/d) 

 
Hier sind Sie genau richtig / Here you are exactly right
Als Purchasing Manager sind sie für das Management unserer Lieferanten und die strategische Beschaffung von Rohstoffen für unsere Fisch- und Heimtierfuttermittel zuständig
Sie stellen die kontinuierliche Rohstoffversorgung unserer europäischen Herstellwerke sicher und arbeiten dabei eng mit den lokalen Disponenten zusammen
Sie treiben Kostenverbesserungen voran, indem Sie Marktdaten und Reports analysieren und Kosten-Nutzen-Vorteile hinsichtlich Service, Qualität und Preis für die jeweiligen Warengruppen identifizieren
Sie managen das lokale und globale Lieferantenportfolio, identifizieren alternative Beschaffungsquellen und konsolidieren falls erforderlich, um Effizienzverbesserungen zu erzielen
Sie unterstützen proaktiv bei der Einführung neuer Produktentwicklungen
As Purchasing Manager, you will be responsible for managing vendors and the strategic sourcing of raw materials for our Aquatics and Companion Animal business
You will ensure constant supply to Manufacturing sites across Europe, working in partnership with Raw Material Planners in local sites
You will drive cost improvements by analyzing market data, reports and identifying opportunities across key commodity groups, ensuring best value - service, quality and cost  
You will manage local and global supplier portfolios, proposing alternative supply and consolidating where needed, in order to drive improvements, efficiencies and cost
 Support the introduction of New Product Development and be a pro-active stakeholder
Damit sind Sie bestens ausgerüstet / With this you are well equipped
Mindestens 3-jährige Erfahrung im Einkauf/Beschaffung und im Handling von Beschaffungsvolumen von ca. +50 Mio. EUR/Jahr und großen Lieferanten
Erfahrung in der Beschaffung von Rohstoffen für die Lebensmittel – und/oder Futtermittelproduktion, Pharmazie o.Ä. von Vorteil
Ausgeprägte Verhandlungskompetenz im internationalen Umfeld und im Management von Stakeholdern (v.a. Senior Management)
Idealerweise Erfahrung in der Zusammenarbeit mit europäischen und globalen Lieferanten, v.a. in China
Erfahrung in der Zusammenarbeit im internationalen und -kulturellen Umfeld
Positive und lösungsorientierte Haltung
Routinierter Umgang mit MS Office, v.a. Excel und Powerpoint, SAP-Kenntnisse wünschenswert
Verhandlungssichere Englisch- und Deutschkenntnisse in Wort und Schrift
Minimum 3 years work experience in Purchasing, Buying or Sourcing  
Proven history of handling high value spends(+€50M) and managing relationships with large Global supply partners
Experience in Purchasing of Commodities for Food, Feed, Pharmacy Industry is preferential for this role
Strong interpersonal and stakeholder management skills especially working with senior management
Experienced in working with suppliers from UK, EU and Global, specifically China
Able to work in a cross-cultural environment
Positive and solution-oriented problem solver
Good systems knowledge - Microsoft PowerPoint and Excel – SAP would also be beneficial
Fluent proficiency in spoken and written English and German
Freuen Sie sich auf folgende Leistungen / Look forward to the following treats
Bis zu 36 Tage Freizeitanspruch 
Flexible Arbeitszeiten, Homeoffice und mobile Telearbeit möglich 
Spannende Aufstiegsmöglichkeiten und schnelle Verantwortungsübernahme 
Attraktives Gehalt 
Mitarbeitererfolgsbeteiligung 
Corporate Benefits 
Betriebliche Altersvorsorge und vermögenswirksame Leistungen 
Kantine mit leckerem Frühstücks- und Mittagsangebot 
Kostenlose Heißgetränke und Mitarbeiterparkplätze am Standort 
Betriebliche Gesundheitsförderung 
Mitarbeiterrabatte auf unser gesamtes Sortiment 
Up to 36 days time off entitlement
Flexible working hours – Hybrid Home/Office working options
Exciting career opportunities and fast assumption of responsibilities
An attractive salary package
Employee profit sharing program
Corporate Benefits 
Company pension scheme and capital accumulation benefits
Cafeteria with delicious breakfast and lunch options
Free hot drinks and parking at site
Workplace health promotion
Employee discounts on our whole product range
Bereit für einen frischen Start? / Ready for a fresh start?
Dann wagen Sie den Sprung - Ihre Ansprechpartnerin bei uns, Ahu Bostan, wartet schon darauf, von Ihnen zu hören! Gern beantwortet sie Ihnen auch im Voraus alle eventuellen Fragen: Tel. (+49) 5422 - 105-0.
Bewerben Sie sich ganz einfach auf unserem Karriereportal unter 
https://career.tetra.net
- wir freuen uns auf Sie!
Bitte reichen Sie ihren Lebenslauf nach Möglichkeit in englischer Sprache ein.
Then take the plunge - your contact at our office, Ahu Bostan, is already waiting to hear from you! She will be happy to answer any questions you may have in advance: Tel. (+49) 5422 - 105-0. 

Just apply on our website https://career.tetra.net - We are looking forward to your application!

Please submit your CV in English if possible.