E-Commerce (Marketing) Manager APAC (m/w/d)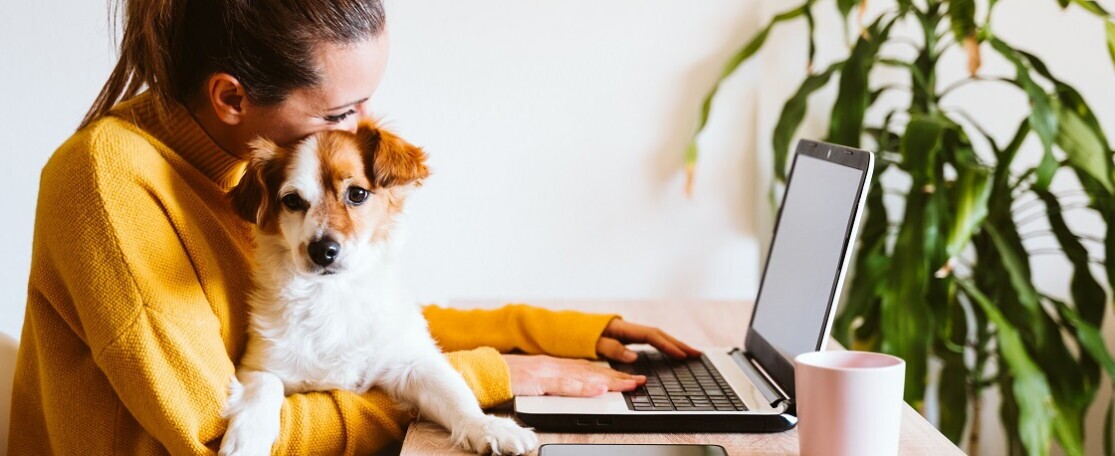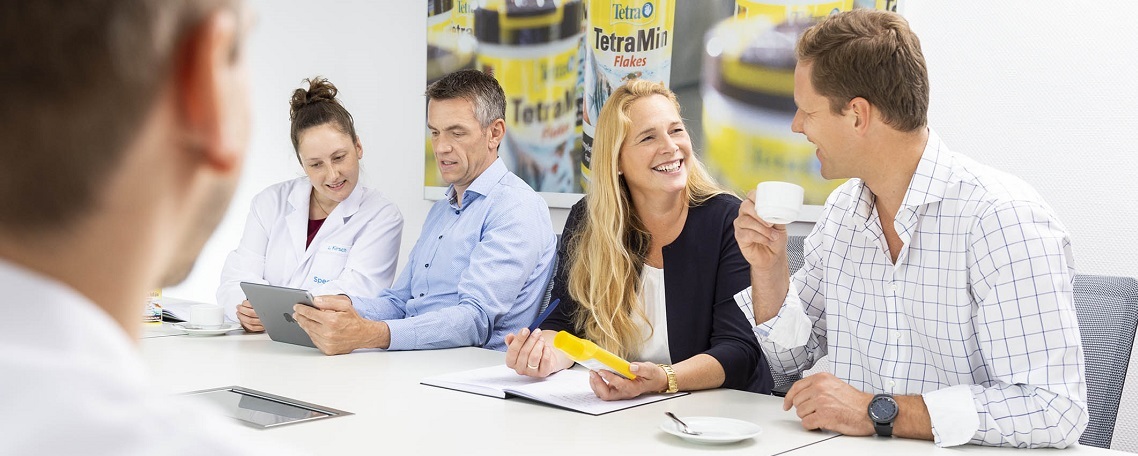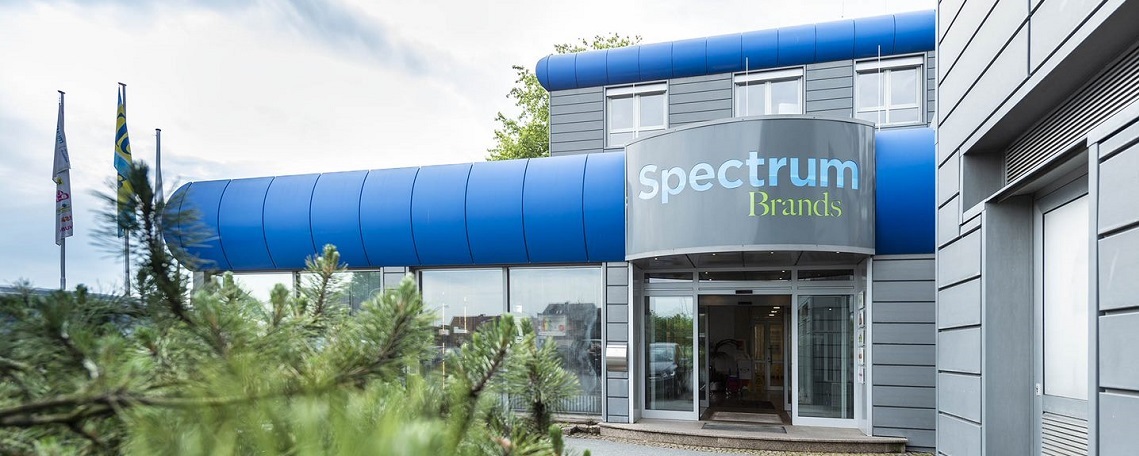 Karriere bei uns tierisch gut! / People make the difference!
TETRA ist ein er­folg­rei­ches und in­ter­na­tio­nal auf­ge­stell­tes Un­ter­neh­men mit Haupt­sitz in Melle. Als Welt­markt­füh­rer ent­wick­eln und ver­trei­ben wir seit über 70 Jah­ren Pro­duk­te für die Aquaristik, da­run­ter Zier­fisch­fut­ter, Was­ser­pfle­ge- und Arz­nei­mit­tel für Fi­sche sowie Aquarium-Sets. Tetra ist da­rü­ber hin­aus einer der welt­weit be­deu­tends­ten An­bie­ter von Gar­ten­teich­pro­duk­ten. Seit 2005 ge­hört die Tetra GmbH zu Spectrum Brands Inc. Der US-amerikanische Konzern ist einer der führenden Anbieter u. a. von Rasier- und Körperpflegeprodukten, kleinen Haushaltsgeräten sowie Heimtierprodukten. Zum europäischen Heimtiergeschäft gehören neben Tetra die Marken 8in1, FURminator, IAMS und Eukanuba, SmartBones, Nature's Miracle sowie Meowee! und Good Boy.

Entfalten Sie am Standort Melle oder im Homeoffice Ihr volles Potenzial als

E-Commerce (Marketing) Manager APAC (m/w/d)


TETRA is a successful international company with headquarters based in Melle, Germany. As a global market leader, we have been developing and marketing fishkeeping products, including fish food, water care and medication for fish and aquarium sets, for over 65 years. Tetra is also one of the world's top suppliers of garden pond products. Since 2005, Tetra GmbH has been part of the American group, Spectrum Brands Inc., one of the world's leading producers of consumer goods.The U.S. concern is one of the leading suppliers of shaving and body care products, small household appliances and pet products, among other things. In addition to Tetra, the European pet business includes the brands 8in1, FURminator, IAMS and Eukanuba, DreamBone and SmartBones, as well as Good Boy, Meowee!, Wildbird and Wafcol.

Realise your full potential at our company's location in Melle or remote as an

E-Commerce (Marketing) Manager APAC (m/w/d)

 
Hier sind Sie genau richtig / Here you are exactly right
Sie sind für die Entwicklung der Produktinhalte und der Online-Werbestrategie unserer Haustiermarken bei unseren Onlinehändlern und Multi-Channel-Händlern in der Region APAC (Asien-Austrialien-Ozeanien) verantwortlich
Hierzu zählen der Entwurf und die Umsetzung von Online-Werbeplänen für Key Accounts in enger Zusammenarbeit mit den lokalen Vertriebs- und Marketingteams
Sie unterstützen den Aufbau von Rich-Media-Produktseiten durch die Erstellung von Assets und Vorlagen, die idealerweise über Regionen hinweg verwendet werden können
Zu Ihren Aufgaben zählen außerdem die Auswertung und Kontrolle der durchgeführten Marketingaktivitäten sowie die Einleitung ggf. erforderlicher Optimierungsmaßnahmen, z. B. für Amazon Advertising
Sie Planen das lokale E-Commerce-Budget als Teil des gesamten lokalen Budgets, vorbehaltlich der Zustimmung der jeweiligen Manager in der Region APAC
Sie betreiben ein erfolgreiches Schnittstellenmanagement mit allen projektrelevanten internen und externen Ansprechpartnern, insbesondere mit unseren Sales und Marketing Teams in Asien und Europa sowie Agenturen
Eigenständig konzipieren und steuern Sie die Content-, Listungs- und Vermarktungsprozesse bei unseren Handelspartnern 
You will be responsible for developing product content and online advertising strategies for our pet brands for our online and multi-channel retailers in the APAC region (Asia-Australia-Oceania)
This includes designing and implementing online advertising plans for key accounts in close collaboration with local Sales and Marketing teams
You will support the development of rich media product pages by creating assets and templates that can ideally be used across regions
Your tasks will also include evaluating and monitoring the marketing activities carried out and initiating any necessary optimization measures, e.g. for Amazon Advertising
You plan the local E-Commerce budget as part of the overall local budget, subject to the approval of the respective managers in the APAC region
You operate a successful interface management with all project-relevant internal and external contacts, especially with our Sales and Marketing teams in Asia and Europe as well as agencies
You independently design and manage content, listing and marketing processes with our retail partners
Damit sind Sie bestens ausgerüstet / With this you are well equipped
Erfolgreich abgeschlossenes wirtschaftswissenschaftliches Hochschulstudium mit dem Schwerpunkt Marketing/ Vertrieb oder eine vergleichbare Ausbildung bei einem FMCG Markenhersteller
Erste praktische Erfahrungen im Bereich Marketing/ Vertrieb
Hohe Vertriebs- und Kundenorientierung sowie Hands-on Mentalität
Interesse und Spaß an der Etablierung von Strukturen in einem neuen und dynamischen Markt sowie eine hohe Affinität zum Thema E-Commerce
Ausgeprägte konzeptionelle und kommunikative Fähigkeiten sowie eine selbstständige und strukturierte Arbeitsweise
Verhandlungssichere Englischkenntnisse, Mandarin und/ oder Japanisch sowie erste interkulturelle Erfahrungen im asiatischen Raum wären ein klares Plus
University degree in economics with a focus on Marketing/ Sales or comparable training (apprenticeship) at a company in the FMCG industry
First practical experience in the field of Marketing/ Sales
High sales and customer orientation as well as hands-on mentality
Interest in establishing structures in a new and dynamic market as well as a high affinity for E-Commerce
Distinct conceptual and communicative skills as well as an independent and structured way of working
Business fluent in English, language skills in Mandarin and/or Japanese as well as first intercultural experiences in the Asian region would be a clear plus
Freuen Sie sich auf folgende Leistungen / Look forward to the following treats
Bis zu 36 Tage Freizeitanspruch
Flexible Arbeitszeiten, Homeoffice und mobile Telearbeit möglich
Spannende Aufstiegsmöglichkeiten und schnelle Verantwortungsübernahme
Attraktives Gehalt mit Weihnachts- und Urlaubsgeld
Mitarbeitererfolgsbeteiligung
Betriebliche Altersvorsorge und vermögenswirksame Leistungen
Hunde am Arbeitsplatz erlaubt
Corporate Benefits 
Kantine mit leckerem Frühstücks- und Mittagsangebot
Kostenlose Heißgetränke und Mitarbeiterparkplätze am Standort
Betriebliche Gesundheitsförderung
Mitarbeiterrabatte auf unser gesamtes Sortiment
Up to 36 days time off entitlement
Flexible working hours – Hybrid Home/Office working options
Exciting career opportunities and fast assumption of responsibilities
An attractive salary package
Employee profit sharing program
Company pension scheme and capital accumulation benefits
Dogs allowed at work
Cafeteria with delicious breakfast and lunch options
Free hot drinks and parking at site
Workplace health promotion
Employee discounts on our whole product range
Bereit für einen frischen Start? / Ready for a fresh start?
Dann wagen Sie den Sprung - Ihre Ansprechpartnerin bei uns, Kathrin Kröger, wartet schon darauf, von Ihnen zu hören! Gern beantwortet sie Ihnen auch im Voraus alle eventuellen Fragen: Tel. (+49) 5422 - 105-0.
Bewerben Sie sich ganz einfach auf unserem Karriereportal unter 
https://career.tetra.net
- wir freuen uns auf Sie!
Then take the plunge - your contact at our office, Kathrin Kröger, is already waiting to hear from you! She will be happy to answer any questions you may have in advance: Tel. (+49) 5422 - 105-0. 

Just apply on our website https://career.tetra.net - We are looking forward to your application!