Category & Trade Marketing Manager Europe (m/w/d)
Europaweit
Berufserfahrung
Marketing, Kommunikation, PR
Vertrieb, Key Accounting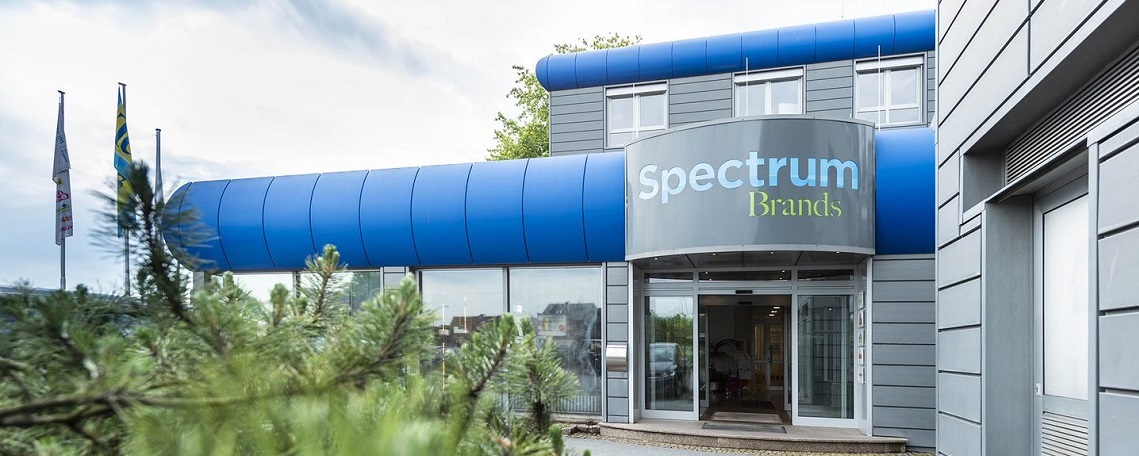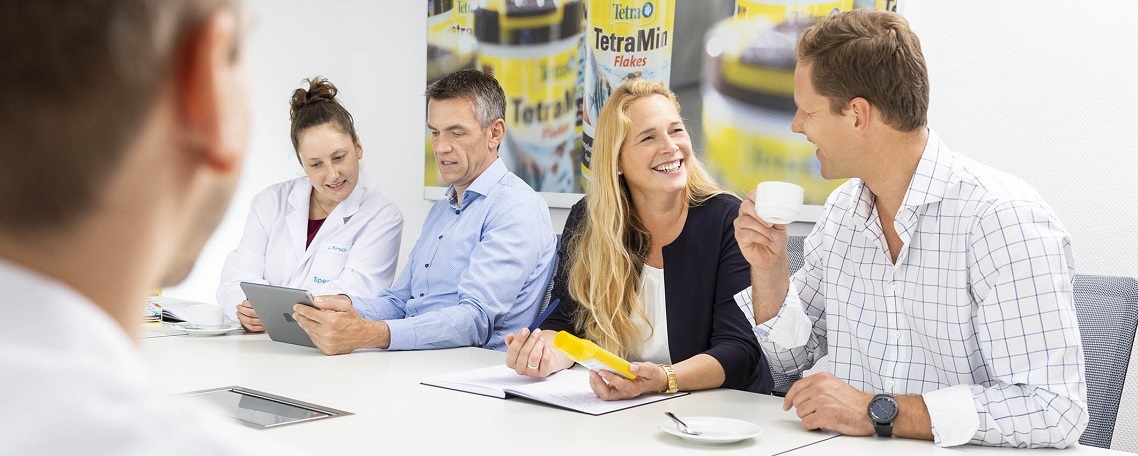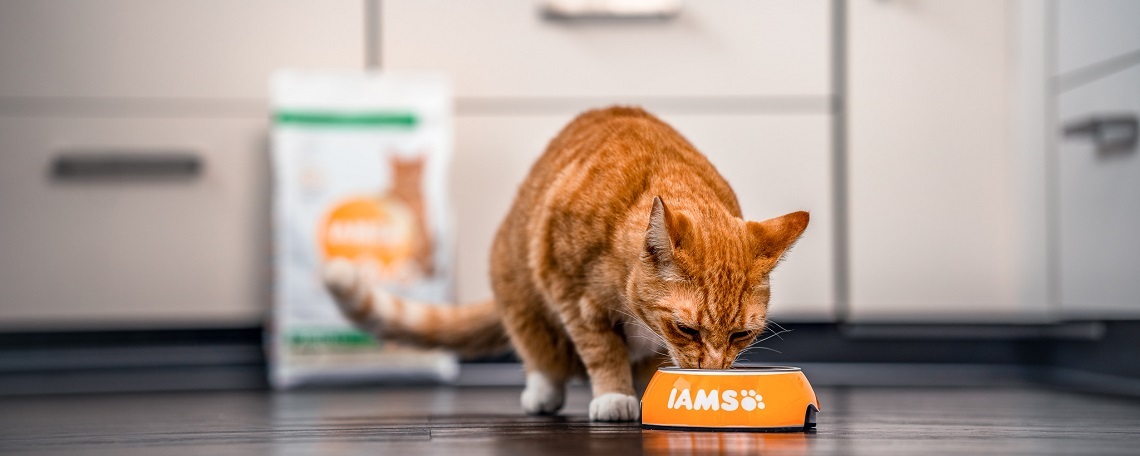 Karriere bei uns tierisch gut! / People make the difference!
TETRA ist ein er­folg­rei­ches und in­ter­na­tio­nal auf­ge­stell­tes Un­ter­neh­men mit Haupt­sitz in Melle. Als Welt­markt­füh­rer ent­wick­eln und ver­trei­ben wir seit 70 Jah­ren Pro­duk­te für die Aquaristik, da­run­ter Zier­fisch­fut­ter, Was­ser­pfle­ge- und Arz­nei­mit­tel für Fi­sche sowie Aquarium-Sets. Tetra ist da­rü­ber hin­aus einer der welt­weit be­deu­tends­ten An­bie­ter von Gar­ten­teich­pro­duk­ten. Seit 2005 ge­hört die Tetra GmbH zu Spectrum Brands Inc. Der US-amerikanische Konzern ist einer der führenden Anbieter u. a. von Rasier- und Körperpflegeprodukten, kleinen Haushaltsgeräten sowie Heimtierprodukten. Zum europäischen Heimtiergeschäft gehören neben Tetra die Marken 8in1, FURminator, IAMS und Eukanuba, DreamBone und SmartBones sowie Good Boy, Meowee!, Wildbird und Wafcol.

Entfalten Sie Ihr volles Potenzial als

Category & Trade Marketing Manager Europe (m/w/d)


TETRA is a successful international company with headquarters based in Melle, Germany. As a global market leader, we have been developing and marketing fishkeeping products, including fish food, water care and medication for fish and aquarium sets, for over 65 years. Tetra is also one of the world's top suppliers of garden pond products. Since 2005, Tetra GmbH has been part of the American group, Spectrum Brands Inc., one of the world's leading producers of consumer goods.The U.S. concern is one of the leading suppliers of shaving and body care products, small household appliances and pet products, among other things. In addition to Tetra, the European pet business includes the brands 8in1, FURminator, IAMS and Eukanuba, DreamBone and SmartBones, as well as Good Boy, Meowee!, Wildbird and Wafcol.

Realise your full potential as a

Category & Trade Marketing Manager Europe (m/w/d)

Hier sind Sie genau richtig / Here you are exactly right
Ihr kreatives Talent ist gefragt: Kompetent und engagiert steuern Sie die Planung und Entwicklung von PoS-/ PoI-Marketing-Tool-Boxes (u. a. Regale, Flyer, Wobbler, Giveaways, Incentives) sowie von Produkt-Manipulationen (u. a. Displays, Bonus Bags, OnPacks, GWP)
Gekonnt erstellen Sie Promotionspläne für Marketing-Tool-Boxes/ Produkt-Manipulationen in Zusammenarbeit mit dem strategischen Produkt- & Brand-Management, Operations sowie den lokalen Marketing Teams
Eigenständig betreuen Sie aktuelle Projektarbeiten im Rahmen des Category & Channel Managements hinsichtlich Sortiment, Preisgestaltung, Platzierung & Promotion
Zuverlässig koordinieren Sie länderübergreifende Druckerzeugnisse (u. a. Produktkataloge, Broschüren)
Strategisch evaluieren Sie permanent die eingesetzten Trade Marketing-Instrumente sowie Maßnahmen-Erfolgsmessung unter Berücksichtigung der eigenständigen Budget-Planung
Professionell entwickeln und implementieren Sie interne Informations- sowie Netzwerkstrukturen zur Sicherstellung der ergebnis- & termingerechten Prozesssteuerung
Dabei erarbeiten Sie skalierbare Lösungen und den Austausch bewährter Praktiken in ganz Europa
Your creative talent is in demand: Competent and committed, you control the planning and development of PoS/POI marketing tool boxes (including shelves, flyers, wobblers, giveaways, incentives) as well as product manipulations (including displays, bonus bags, OnPacks, GWP)
You skilfully create promotion plans for marketing tool boxes/product manipulations in cooperation with strategic product & brand management, operations as well as the local marketing teams
You will independently supervise current project work within the framework of category & channel management with regard to assortment, pricing, placement & promotion
You will independently supervise current project work within the framework of category & channel management with regard to assortment, pricing, placement & promotion
You permanently strategically evaluate the trade marketing instruments used and measure the success of measures, taking into account independent budget planning
You professionally develop and implement internal information and network structures to ensure that processes are controlled in a results-oriented and timely manner
You deliver scalble solutions and share best practices across Europe
Damit sind Sie bestens ausgerüstet / With this you are well equipped
Erfolgreich abgeschlossenes betriebswirtschaftliches Studium
Einschlägige und mehrjährige Berufserfahrung in den Bereichen Trade Marketing und/ oder Category Management, idealerweise in einem internationalen FMCG Unternehmen
Verhandlungssichere Englisch- und Deutschkenntnisse in Wort und Schrift
Erfahrung in der Entwicklung von Planogrammen
Bereitschaft, markt- und kulturübergreifend zu arbeiten
Offene Denkweise und kreativer Ansatz zur Problemlösung
Berufserfahrung in weiteren europäischen Märkten ist von Vorteil
Succesfully completed Bachelor or Master Degree in Economics or MBA
Several years of relevant professional experience in Trade Marketing and/ or Category Management, ideally in an international FMCG company
Fluent proficiency in spoken and written English and German
Experience in planogram development
Wilingness to work cross-market and cross-culture
Open mindset and creative approach to problem solving
Working knowledge of multiple European markets is a plus
Freuen Sie sich auf folgende Leistungen / Look forward to the following treats
Bis zu 36 Tage Freizeitanspruch
Flexible Arbeitszeiten, Homeoffice und mobile Telearbeit möglich
Spannende Aufstiegsmöglichkeiten und schnelle Verantwortungsübernahme
Attraktives Gehalt
Mitarbeitererfolgsbeteiligung
Betriebliche Altersvorsorge und vermögenswirksame Leistungen
Kantine mit leckerem Frühstücks- und Mittagsangebot
Kostenlose Heißgetränke und Mitarbeiterparkplätze am Standort
Betriebliche Gesundheitsförderung
Mitarbeiterrabatte auf unser gesamtes Sortiment
Up to 36 days time off entitlement
Flexible working hours, Homeoffice and mobile working possible
Exciting career oportunities and fast assumption of responsibilities
An attractive salary
Employee profit sharing program
Company pension scheme and capital accumulation benefits
Cafeteria with delicious Breakfast and Lunch options
free hot drinks and parking at site
Workplace health promotion
Employee discounts on our whole range
Bereit für einen frischen Start? / Ready for a fresh start?
Dann wagen Sie den Sprung - Ihre Ansprechpartnerin bei uns, Kathrin Kröger, wartet schon darauf, von Ihnen zu hören! Gern beantwortet sie Ihnen auch im Voraus alle eventuellen Fragen: Tel. (+49) 5422 - 105-0.
Bewerben Sie sich ganz einfach auf unserem Karriereportal unter
https://career.tetra.net/ -
wir freuen uns auf Sie!
Then take the plunge - your contact at our office, Kathrin Kröger, is already waiting to hear from you! She will be happy to answer any questions you may have in advance: Tel. (+49) 5422 - 105-0.
Just apply on our website https://career.tetra.net/ - We are looking forward to your application!